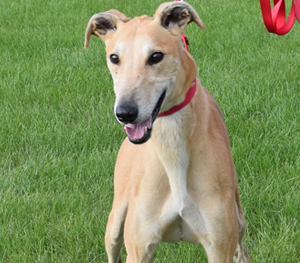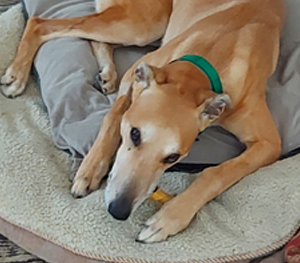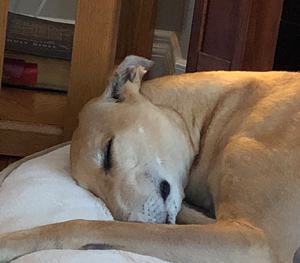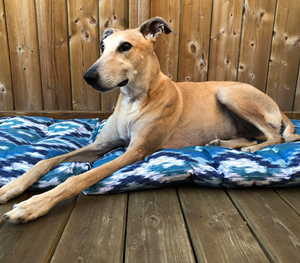 DOB: October 26, 2012
Type: Lurcher/greyhound cross
Gender: Male
Cash came to NSGA after retiring from two careers – first as a winning field trial competitor and then as a stud dog. 
Retiring at the age of 10, his options for adoption were already limited.  On arrival, he struggled with a number of medical issues that we were unable to get a clear diagnosis for.  Finally, we determined that he had a number of allergies and after trying a number of different foods, found one that agreed with him.  His rashes and sores immediately cleared up. 
Due to his age and his dietary requirements, Cash was put into our Forever Care program.  He is loving life with permanent foster mom Judy, enjoying the best retirement can offer.